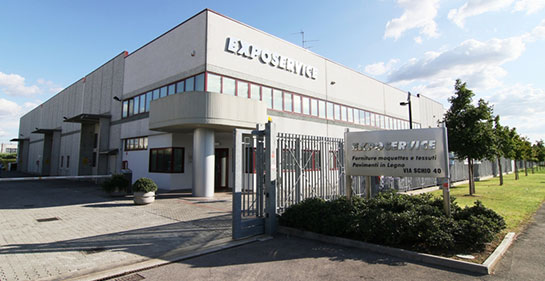 A young, closed and motivated team that works with enthusiasm and without ever drawing back: this is the patrimony we place at your disposal.
A know-how acquired in over 20 years of experience working in close contact with the customer, whether stand builder or event's organizer. A structure grown up in the years, following the customer's needs and the standbuilding sector's evolution.
Carpets, laminate flooring, flame retardant fabrics, coir and sisal mats, all off-the-shelf materials in a store of more than +, in order to carry out the orders in the same day and grant prompt and accurate deliveries: that's our force towards the standbuilders.
We only sell Class 1 products, result of a persevering research on the market. Our selling office works knowing the best return is our customer's satisfaction.